In December 2019 I was fortunate enough to travel for a week to Belgium and Germany to meet with a number of key Powerbox product partners.
CE+T Power
The journey began with a chilly 2 Day visit to CE+T Power's global headquarters and factory in Liege, Belgium. The town of Liege is the capital of the Wallonia Region located in Eastern Belgium not far from the border of Germany and The Netherlands.
The visit gave me the opportunity to tour the Company's impressive R&D and production facilities, receive the latest product training, discuss the current Australian marketplace as well as meet with key stakeholders across the business.
I would like to personally thank Ian Rowlands, Ben Hayen, Sam De Frene, Daniel Rixhon and Mario Barbaressco for their warm and generous hospitality.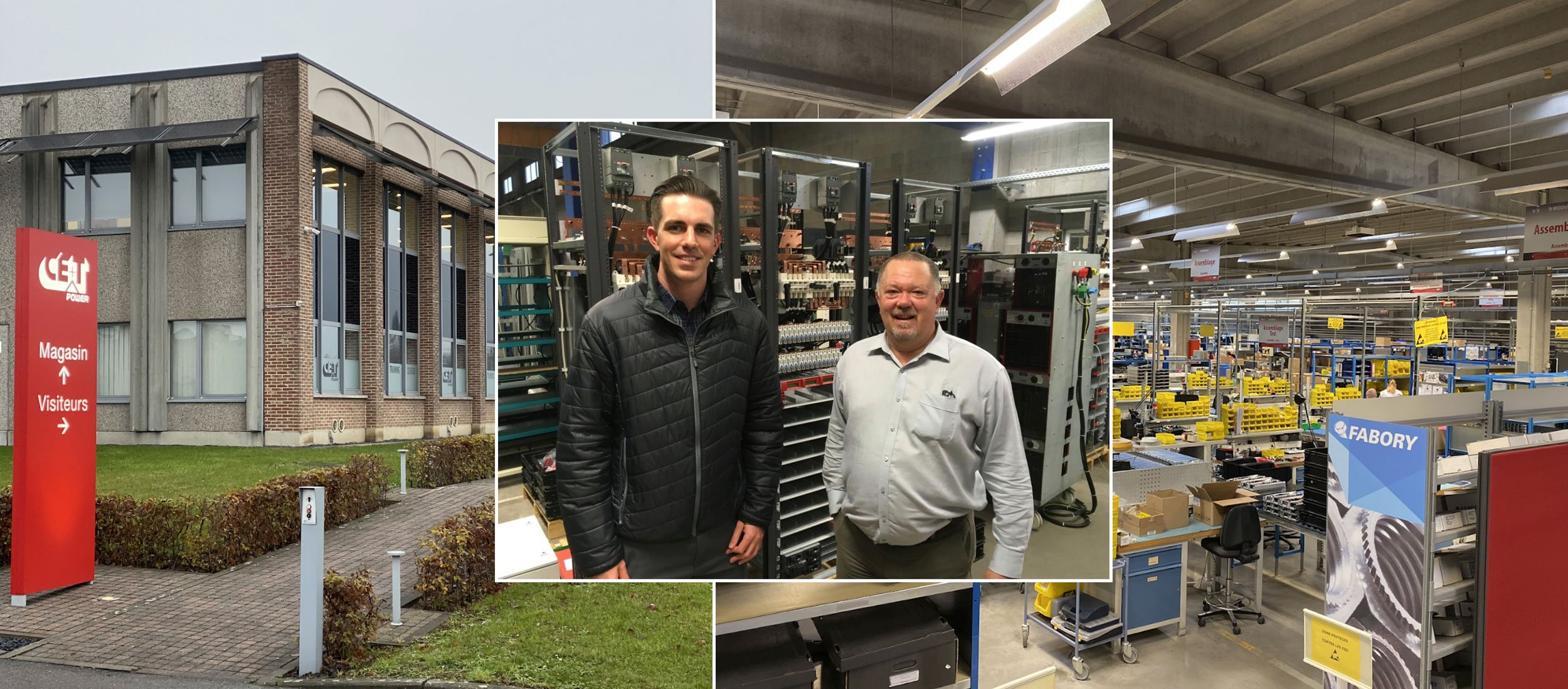 CE+T Power's Headquarters & Factory and with Ian Rowlands, Area Sales Manager - Australia & New Zealand, CE+T Power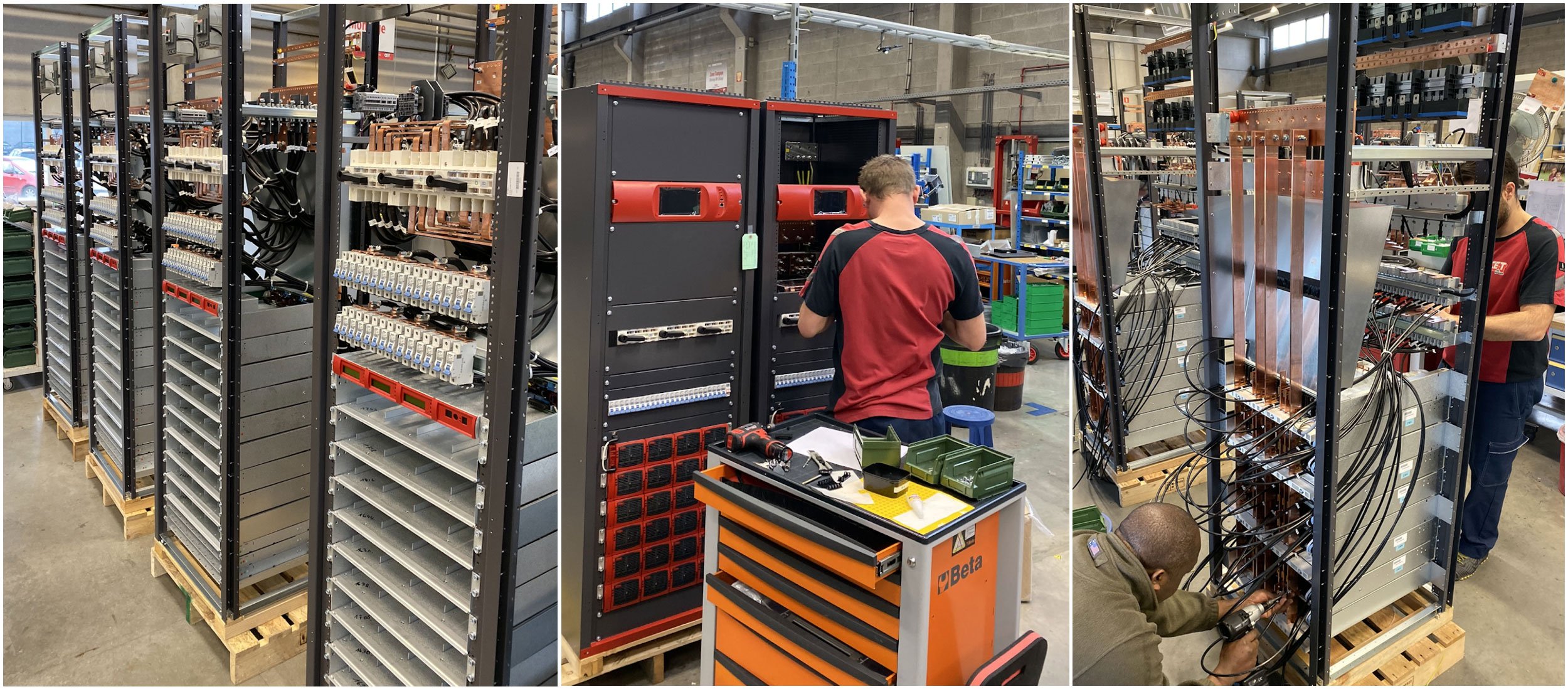 CE+T Power High-Powered Cabinetised Inverter Solution.
Large Bravo TCI 3 x 400Vac Inverter / UPS System assembly.
CE+T Power technicians wiring and commissioning large DC/AC Inverter solutions.
What is abundantly clear from visiting CE+T is the clear vision the company presents in an ever changing energy market and the transition towards a smarter distributed power network.
2020 is sure to be an exciting year at CE+T with further developments across the Sierra bi-directional platform as well as the introduction of the highly anticipated Stabiliti platform, perfect for medium to large-scale MicroGrid applications into the product portfolio.
Stay tuned for more news relating to the release of these products in the Australian Market.
Camtec Power Supplies
Next stop on the tour was a visit to see Camtec Power Supplies in Pfinztal, Southern Germany.Pfinztal is a small German town located between Stuttgart and the Rhein River, in close proximity to the Black Forest area.
Camtec has been producing high-performance switch mode power supplies for the German market since 1995. With a vertically integrated assembly line from surface mount through to final assembly quality is ensured throughout the entire manufacturing process.
Thank you to Oliver Walter, CEO of Camtec for his time discussing in detail a number of local Australian projects as well as providing thorough product training on the extensive range of programmable laboratory power supplies. It was a long but extremely rewarding day with training concluding at 9:30pm in the evening.
One of the highlights of our meeting was learning about how Camtec power supplies have helped boost the testing productivity for some of the world's leading Automotive Brands across Germany. Something I am confident that can be replicated in Australia's developing advanced manufacturing capabilities.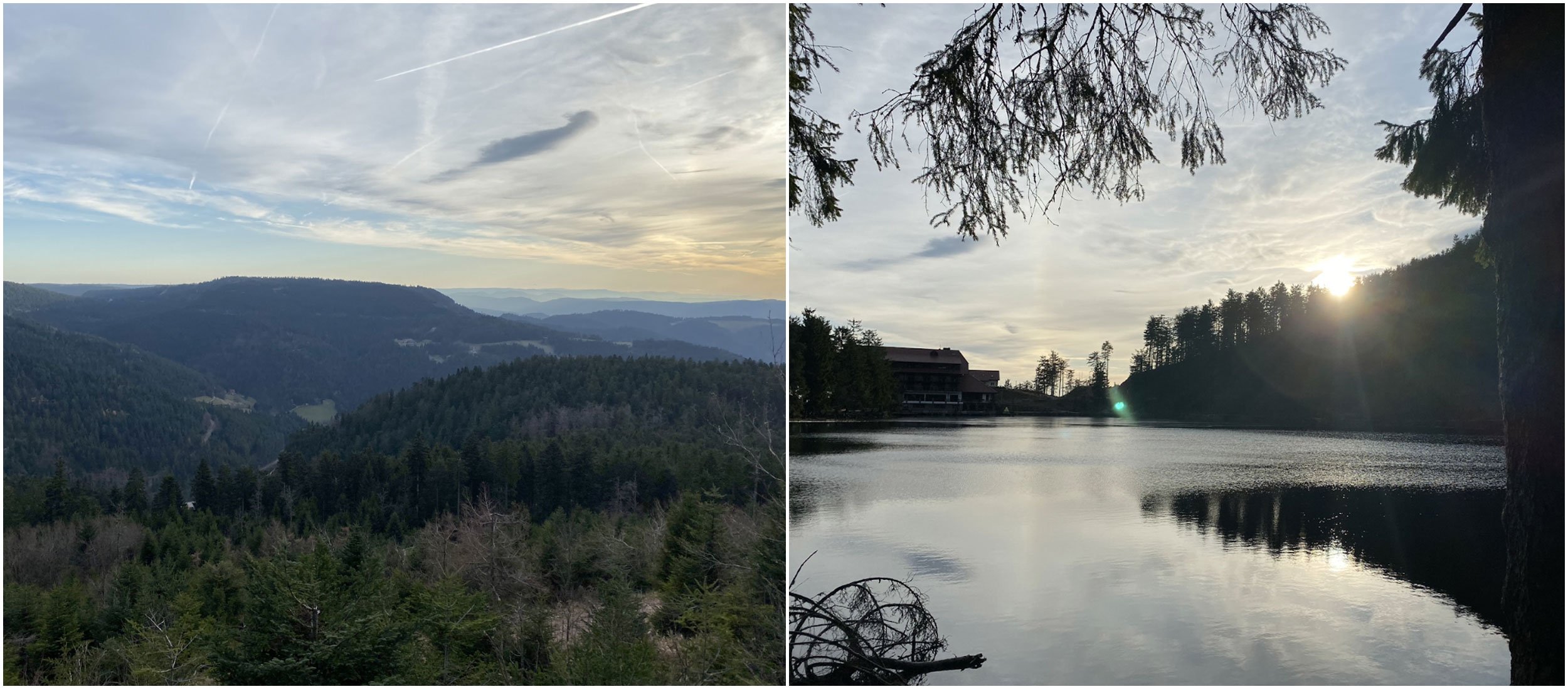 The Black Forest Region, located a short drive from Camtec and Schäfer Elektronik
Lake Mummelsee, Black Forest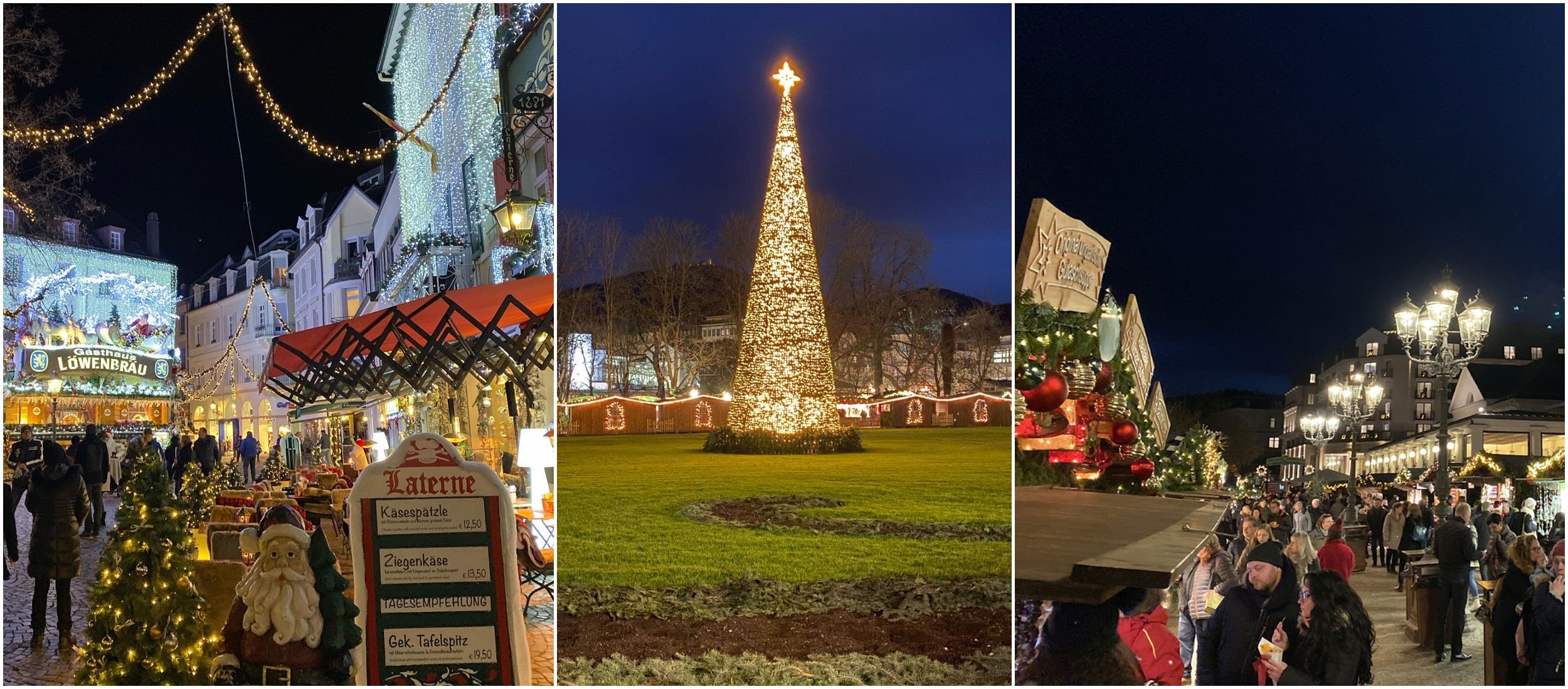 Germany - Baden-Baden Town Centre, Christmas Markets
Schäfer Elektronik GmbH
Not far from Camtec, located in the German town of Achern (close to Strasbourg) is Schäfer Elektronik GmbH. Powerbox has been a distributor for Schäfer for more than 35 Years, yet remarkably this was the first opportunity for an Australian representative to visit the factory.
The sheer scale of the operation was impressive, with a workforce greater than 250 people. It is evident that Schäfer is an engineering focused organisation, specializing in the design and customization of power conversion equipment for the world's most demanding applications.
I was fortunate enough to be personally guided through the Achern Engineering and Factory Facilities by Hansjürgen Schäfer, CEO and Martin Kern, Key Account Manager.
During the tour I witnessed the development of many highly specialized Battery Chargers, DC/DC Converters and DC/AC Inverter destined for Defence, Power Utilities and Oil and Gas projects worldwide. All these products have been designed and manufactured around a set of stringent application requirements that cannot be accommodated by an off-the-shelf solution. An example of this was a containerised 1 mW liquid-cooled Battery Charger solution for a local Energy Storage application.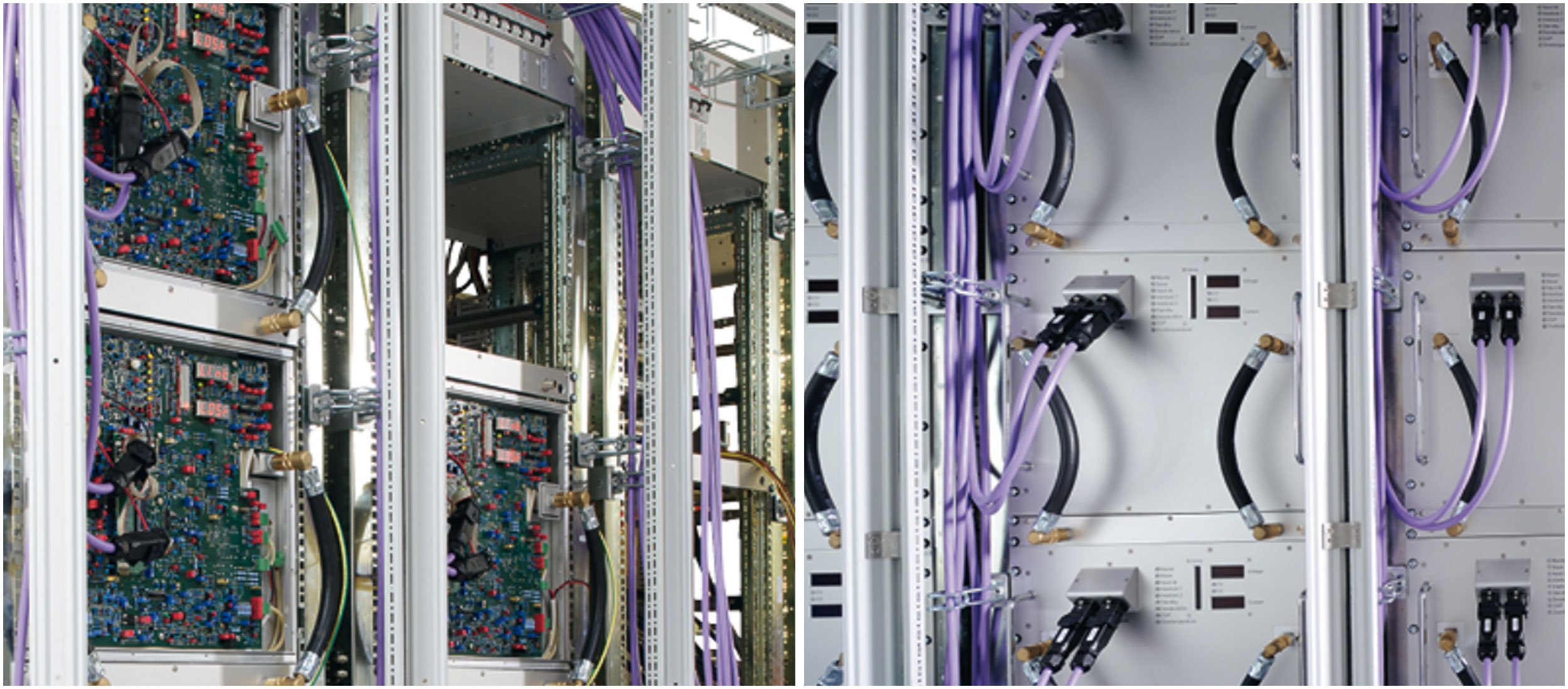 A custom designed 1 mW Battery Charger by Schäfer Elektronik GmbH
SFC Energy
The final stop on my trip was Munich (via Stuttgart) to visit SFC Energy.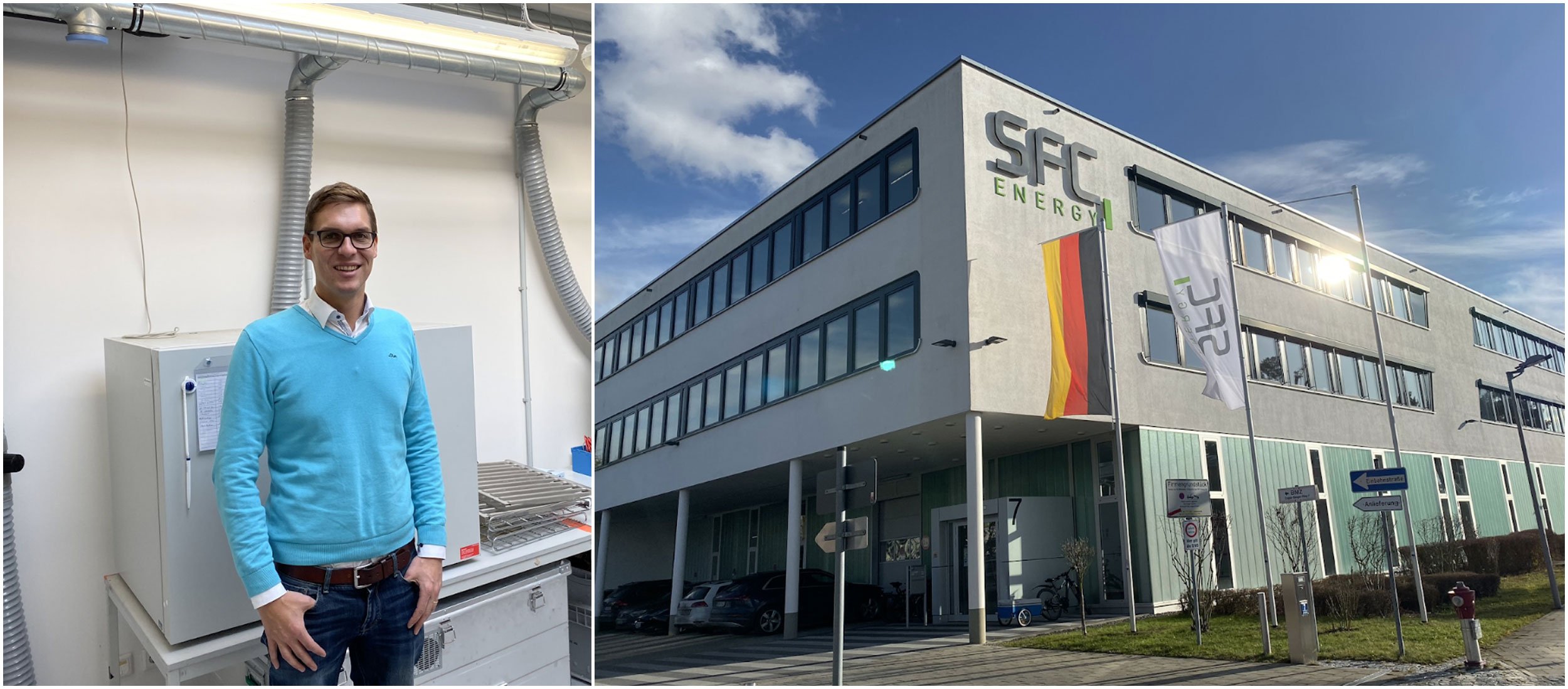 Mr Stephan Laistner, Product Specialist Off-Grid Energy Solutions in SFC Energy's Temperature Testing Lab
SFC Energy's Headquarters in Brunnthal, Germany.
Powerbox has been working with SFC Energy to supply their market leading EFOY Pro fuel cells to the Australian and New Zealand Market since 2013.
It was the first time I have visited SFC Energy's headquarters, which included the opportunity to tour the R&D facility, Manufacturing Facility and discuss Australian and New Zealand requirements with Senior Management.
During the visit it was also possible to learn more about SFC Energy's latest product release, the EFOY Jupiter 2.5.
The EFOY Jupiter is a Hydrogen Fuel Cell designed specifically for higher output applications. Systems can be scaled from 2.5kW to 20kW. EFOY Jupiter fuel cells are based on PEM (polymer electrolyte membrane) technology. They produce electricity from hydrogen, supplemented by oxygen from the air. Hydrogen is converted directly into electricity.
With a number of key projects on the radar across Australia and New Zealand the visit was a great chance to further enhance our cooperation moving forward in what is tipped to be a busy 2020.
I would like to thank Mr Stephan Laistner and Mr Bjoern Ledergerber for their warm Bavarian hospitality. I look forward to welcoming them and the SFC Energy Team to Australia in the near future.
For more information about any of our products or supplier partners please contact us.