We recently had the privilege of a fireside chat with Enetek Power CEO, Allan Christiansen, during a visit to Sydney. He kindly let us peek behind the curtain to learn more about the fascinating journey and mission behind Enetek Power.


1. Can you share the founding story and mission behind Enetek Power? How has the company evolved since its inception, and what are its key goals for the future?

Enetek Power was started by Jasper Suah after coming back from a brief retirement. He had a vision of building a new and improved power conversion company and called in his old colleagues from the Eltek days to see if they wanted to invest in his new company. They agreed to the set-up and Enetek Power Group was born. The company has evolved from being a regional player in Southeast Asia, to become a global challenger in the industry. We're still in a growing curve and a learning phase, but our aim is to copy the right things we did in the past and try to do it better. We're a little older and wiser now and a clear vision for us is to deliver high quality DC power systems at a great price and the right time.

2. As the leader of Enetek Power, what do you believe sets the company apart from competitors in the power technology industry? What are some unique innovations or approaches that have contributed to your success?

We started out struggling with a product that we were not 100% happy with. We went back to the drawing board and re-designed our portfolio and the ETR series of rectifiers was born. The modules are extremely durable, and its complex design gives us the most reliable rectifier on the market today. We're currently continuing to build on this series and we're launching 2 new products in 2023 that will be a game changer for us. But once you have a great product, you need great people. Our employees today are long life devotees to the power conversion industry and with an experience like that, you can't go wrong.

3. Can you describe a particularly challenging moment or obstacle the company has faced during your tenure as CEO, and how did you and your team overcome it? What lessons did you learn from that experience?

I came in just after Covid started to settle down and I had to relocate to Singapore to learn how the company operated. First, the culture shock was hard for me personally. I'm an adrenalin junkie from spending 25 years in Russia with my former Norwegian company and coming to Singapore was a new experience for me. I thought that the company was operating mostly in the same way I was used to but soon found out that we needed processes in place, a clear strategy, and a real expansion plan. So, we sat down and came up with an idea. We're no longer an Asian company trying to expand to Europe. We want to be a European company with roots in Asia. Our marketplace is global and with strategic partnerships in regional markets, we will soon be a household name in the industry.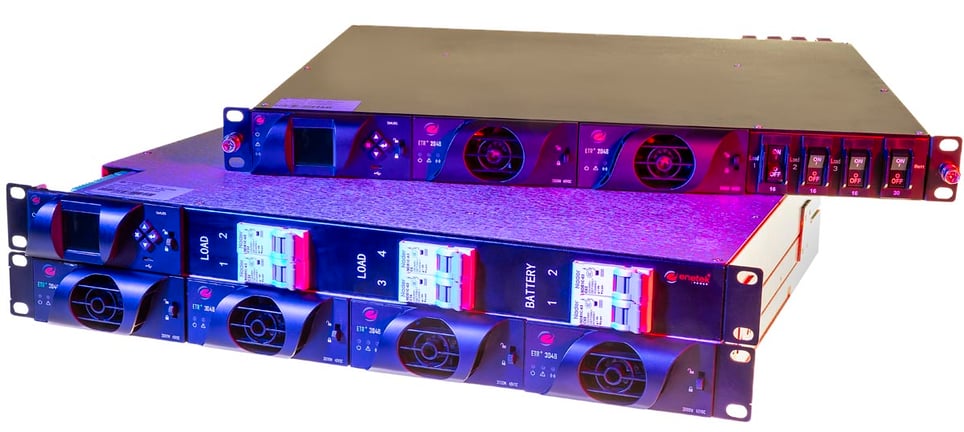 4. Enetek Power clearly values providing customer centric solutions. How does the company approach "customer's first" in its products and operations, and what impact has this focus had on its business strategies?

The larger trend in the business is standardization. This has been used all over the world to ultimately keep margins up and be able to compete in a certain range. Increased volume on standard building blocks makes in the end a healthier bottom line. But the "big boys" have large organizations and a much longer decision chain. Being a flat organization like us, we have full access to each-other and the decision-making process is a lot shorter. I totally embrace the idea of standardization until the customer needs something a little different. Then we will go out of our way to help them. Another very important issue is the lead time. Before Covid, the component market was going haywire, and customers were hit by increased prices on their equipment. Then came the logistics crisis. Prices on logistics tripled and have recently started to come down. As a result, the lead times got longer and today we see that 16-to-22-week lead time is not unusual. Having a system integration in Indonesia really helps to shorten the lead times and in 2023, we're opening a system integration in Europe as well. We believe the industry lead time standard should be 8-10 weeks and we'll work hard to continue this in the future.

5. What does the recent partnership announcement between Enetek and Powerbox across Australia and New Zealand mean to you?

It means a lot. The Powerbox people have a 40-year history in the Australian and New Zealand market. Their management have broad international experience and they represent some of the best names in the power industry. We're very proud to join forces with them and together I believe we'll become a great contender and bring the customers a much-needed alternative to the market. At the end of the day, they're good blokes with a great heritage and clear visions on how to move forward.

6. On a more personal note, what inspired you to pursue a career in DC power, and how has your journey led you to your current role as CEO of Enetek Power?

It just happened. My background is in sales, and I was fortunate to meet with people in the business who had a philosophy that I could relate to. If you have great products, you need to invest in great people who will live, breathe, and sleep with the company's interest at heart. I spent 22 years in service of a great Norwegian company in the business and I've had the privilege to establish new companies in Russia, CIS (former Soviet states), Turkey as well as taking over the MD roles in Sweden and Finland. I was stationed in St. Petersburg, Russia for a long time, but after what happened in 2022, I thought to myself that a change of scenery would be good for me. Jasper the founder of Enetek and I have been friends for a long time, and I "grew" up with the guys at Eltek Holding, so for me it was a no brainer to leave my old life behind and relocate to Singapore and roll my sleeves up and continue to build what Jasper and his team already had started. I'm humbled and excited to get to learn more about the Southeast Asian culture and the way of doing business over here.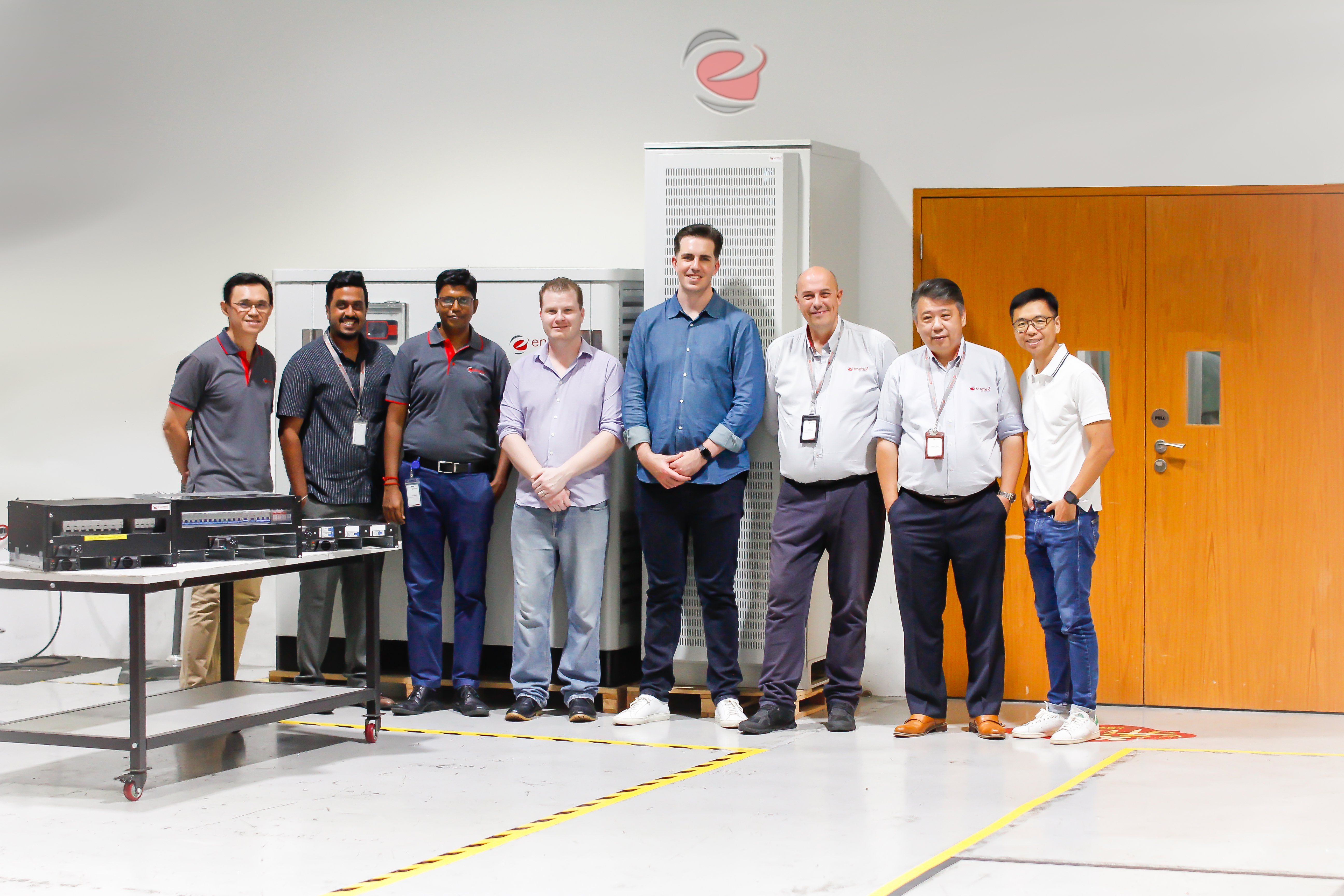 Challenges?

Coming from a large company, I was under the impression that processes were already in place. I guess I took QA, HR, Engineering, Configurators, Marketing etc. for granted when I joined. But these things were present on a much smaller scale than I anticipated. So, we had to rework these and make them visible to our staff as well as our customers and partners.

What is the most interesting project you have worked on?

Once we introduced rectifiers in the immersion cooling space for high powered data centres. That was a nail biting and a very successful project that I will carry with me for the rest of my life. To watch electronics being boiled at 62 degrees Celsius to maintain a steady cooling of the components was just wild. It opened a new way of thinking in the data centre world. I understand that most data centres are powered by the traditional AC UPS providing the necessary back up, but most servers today are also certified for a 48V DC converted power solution and we have a lot more to learn in this market space.

Most interesting runner-up project?

We're launching two new products this year that will challenge some of the more established players out there. I'm looking forward to the impact it will have on our customer base old and new, and I hope this will be the most interesting project yet.






About Powerbox

Powerbox Australia has been at the forefront of developing advanced power conversion and control technologies since 1974, enabling businesses to optimize energy usage and enhance overall operational efficiency. With a strong commitment to innovation and excellence, Powerbox has established itself as a key player in the power conversion electronics industry.

Designing and building high quality solutions for challenging projects is our specialty, with robust solutions delivered across the following industries below.
Telecommunications
Railway and Transportation
Security & Access Control
Defence
Power Utilities
Mining, Oil & Gas
Renewable Energy
Industrial
OEM / Manufacturing
Industrial Automation
Medical
Water Utilities
Automotive



About Enetek Group

Enetek Power Group, a subsidiary of Eltek Holding, actively participates in the overall strategic planning of the organization, allowing the management team of Enetek Power to focus on delivering their goals. Experience + Dialogue = Innovation

Enetek emphasizes industry knowledge and meaningful customer interactions are key to achieving success. By closely working with customers, they fully comprehend project scope and uniqueness, enabling the delivery of customized solutions in an iterative process, cost-efficiently, and with short lead times.

Powerful Experts Creating Value Together
Enetek emerges as a spin-off from prominent companies in the power conversion industry with collective experience that is unmatched. With agility and adaptability to industry trends, Enetek consistently provides customers with the best possible solutions. Going the extra mile for their clients is ingrained in their ethos.
Get in touch with the Powerbox Australia team today to find out more.