Press Release - 25 August 2023

Singapore / Sydney / Auckland
We are thrilled to announce a dynamic and strategic partnership between Enetek Power Group and Powerbox AU/NZ, two industry leaders with a shared vision for delivering cutting-edge DC power conversion solutions to the Australian and New Zealand markets. This collaboration marks a significant milestone as Enetek Power solidifies its position as a true global player in the 48Vdc power conversion sector.

Enetek Power Group brings to the table a wealth of expertise and experience, with a team whose members boast lifelong involvement in the power conversion field. Our core values of unwavering commitment to quality, efficient lead times, and a steadfastly competitive spirit form the cornerstone of our business philosophy.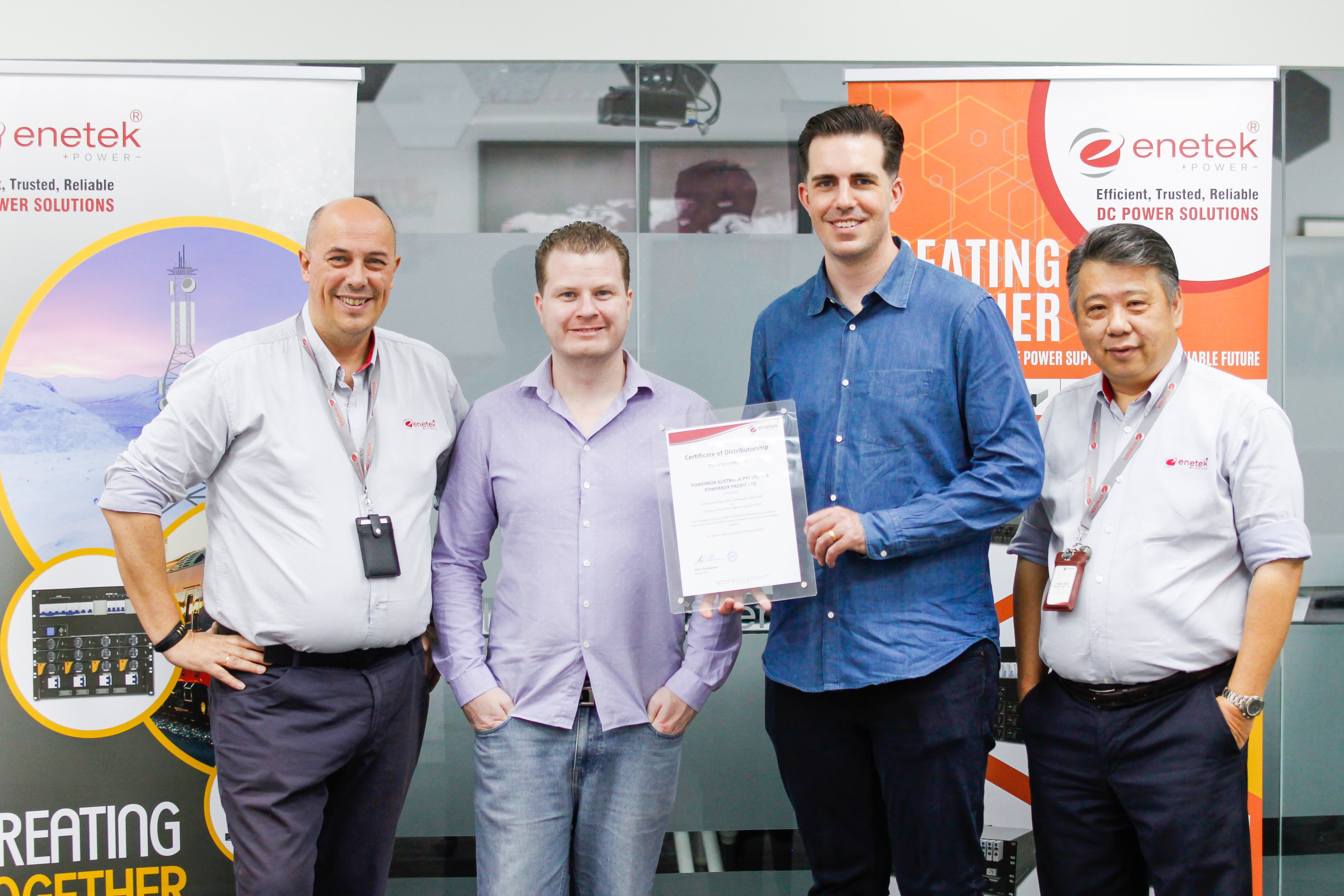 Powerbox AU/NZ, a distinguished presence in the Australian and New Zealand markets since 1983, has carved a niche for itself in key sectors including Telecoms, Rail Networks, Defence, Security, and Mining. Renowned for its customer-centric approach, emphasis on customization, and rapid response times, Powerbox has consistently demonstrated its dedication to meeting the unique needs of its clients.

This strategic partnership unlocks a realm of possibilities, pooling together the extensive resources, expertise, and values of both Enetek Power Group and Powerbox AU/NZ. As we unite our strengths, we are committed to delivering unparalleled power conversion solutions that are not only technologically advanced but also tailored to the specific requirements of our valued customers.

Together, Enetek Power Group and Powerbox AU/NZ are embarking on a journey to reshape the power conversion landscape in Australia and New Zealand. We are excited to collaborate closely with our customers and partners, offering innovative solutions that empower industries, enhance efficiency, and drive progress. Stay tuned for exciting developments as we embark on this remarkable partnership.

Thank you for your continued support.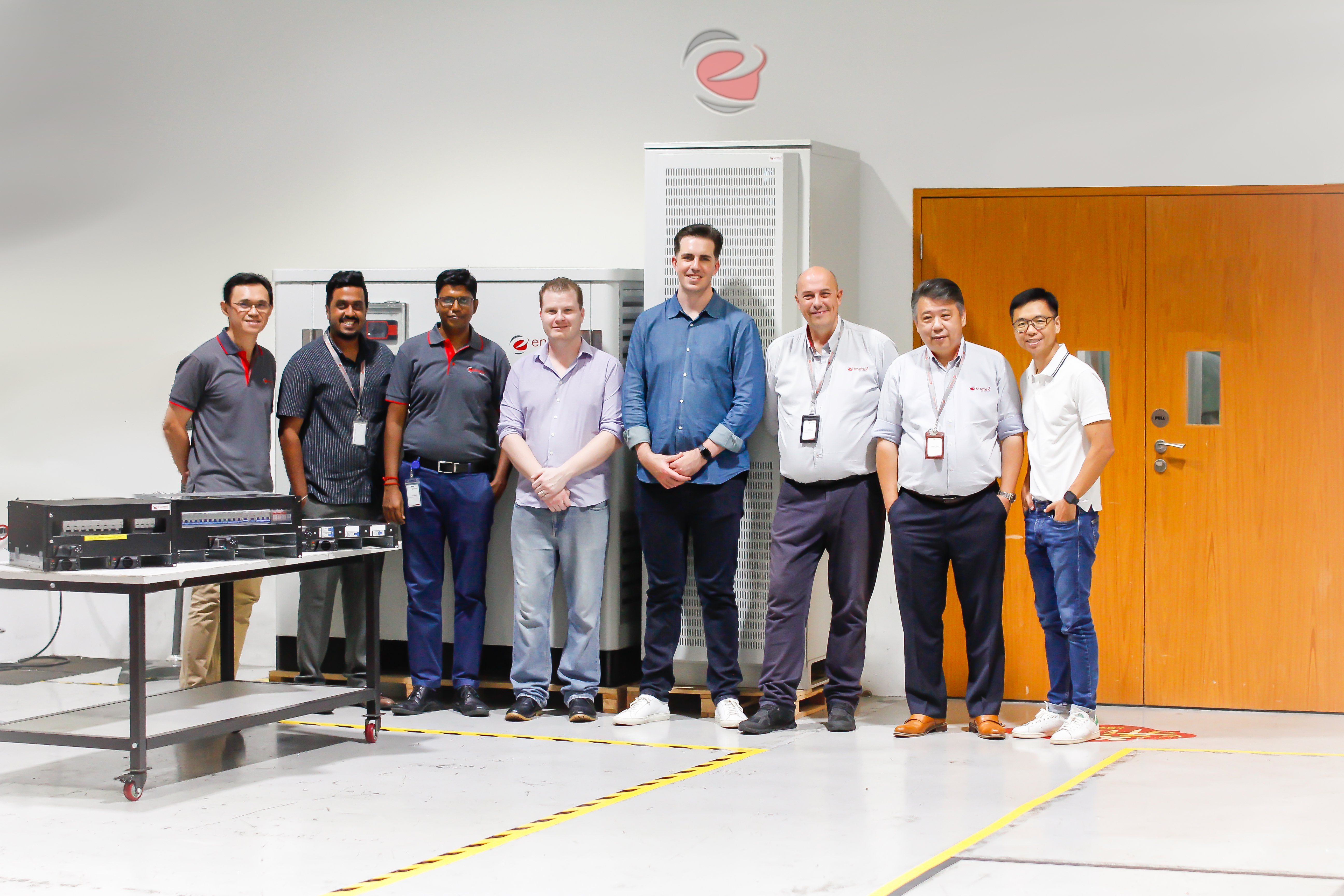 About Powerbox

Powerbox Australia has been at the forefront of developing advanced power conversion and control technologies since 1974, enabling businesses to optimize energy usage and enhance overall operational efficiency. With a strong commitment to innovation and excellence, Powerbox has established itself as a key player in the power conversion electronics industry.

Designing and building high quality solutions for challenging projects is our specialty, with robust solutions delivered across the following industries below.
Telecommunications
Railway and Transportation
Security & Access Control
Defence
Power Utilities
Mining, Oil & Gas
Renewable Energy
Industrial
OEM / Manufacturing
Industrial Automation
Medical
Water Utilities
Automotive



About Enetek Group

Enetek Power Group, a subsidiary of Eltek Holding, actively participates in the overall strategic planning of the organization, allowing the management team of Enetek Power to focus on delivering their goals. Experience + Dialogue = Innovation

Enetek emphasizes industry knowledge and meaningful customer interactions are key to achieving success. By closely working with customers, they fully comprehend project scope and uniqueness, enabling the delivery of customized solutions in an iterative process, cost-efficiently, and with short lead times.

Powerful Experts Creating Value Together
Enetek emerges as a spin-off from prominent companies in the power conversion industry with collective experience that is unmatched. With agility and adaptability to industry trends, Enetek consistently provides customers with the best possible solutions. Going the extra mile for their clients is ingrained in their ethos.
Get in touch with the Powerbox Australia team today to find out more.